Regular price
$29.95 AUD
sale price
$20.95 AUD
Unit price
per
sale
Sold out
Sustainashop's stainless steel pegs are the ideal complement to your home. They are constructed of marine-grade 316 SS, so they won't break when you need them the most, and they'll be able to handle all those heavier items! It doesn't matter what the weather is like where you live, these pegs won't rust or corrode in any way.
Our steel clothes pegs are more robust than plastic or wooden clamps because they are less vulnerable to sunlight or fading. These pegs are also corrosion resistant for use in excessively humid or salty air regions.
Environment-Friendly Stainless Steel Clothes Pegs
We assure you, this is the only set of clothes pegs you'll ever need. Our SS Pegs are not only robust, but they also limit the amount of plastic waste that enters our environment. This set of 30 includes both pegs sizes, 24 regular and 6 large pegs, meaning it's the perfect all-rounder for all of your laundry items. You can use our stainless steel pegs to hold pants, skirts, jackets, and leggings, firmly to the clothesline even in windy conditions.
They have an incredibly powerful grip that can hold your wet and/or heavy clothing, preventing it from being blown away by high winds. These metal clothes pegs have heavy gripping space, good flexibility, and no problem clamping thick or large items. Clothes are kept secure on the line even in windy conditions thanks to the flat, non-slip covering, which keeps them from dropping and being scraped by clothespins.
Includes

24 x Regular pegs (5.8cm long x 1.7mm wire)
6 x Large pegs (7.6cm long x 2mm wire)
1 x Cotton carry bag
Features

316 marine grade stainless steel
100% corrosion & rust proof
Plastic-free
Heat-repelling
Durable
Strong grip strength
Suitable for indoor & outdoor use
Benefits

Reduce your impact on the planet ✔
Never deal with broken or brittle pegs ever again ✔
Carbon-neutral shipping using 100% plastic-free satchels ✔
Share
View full details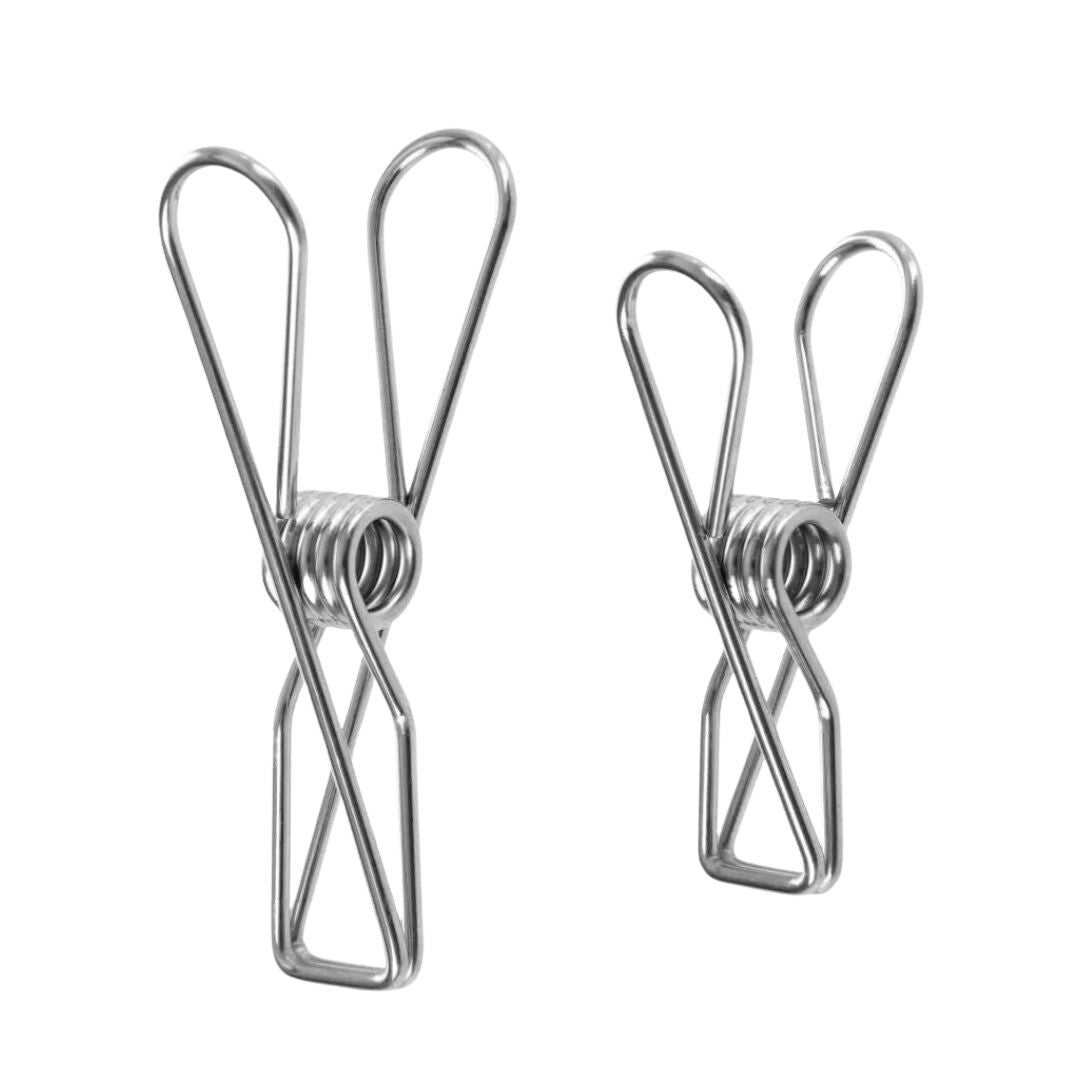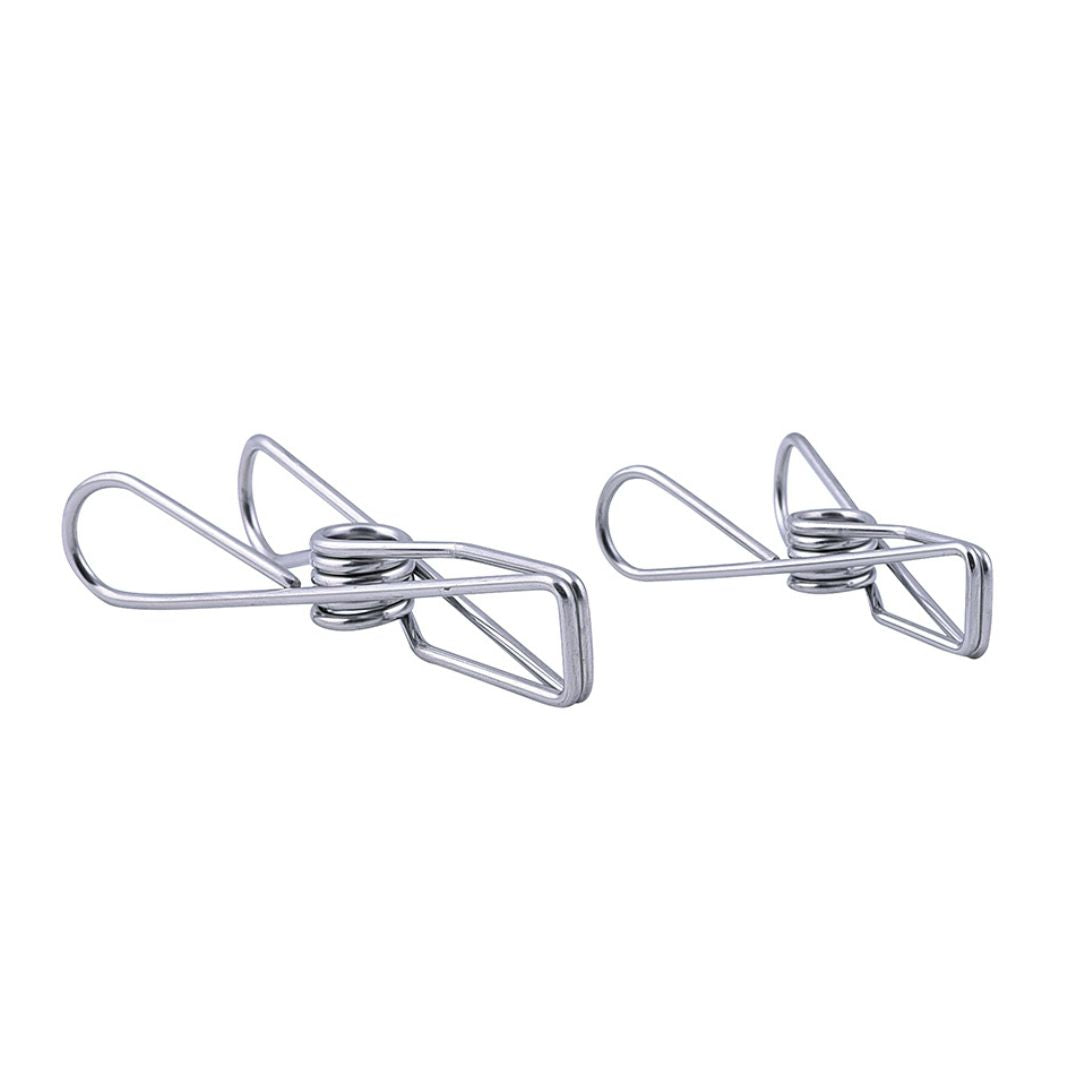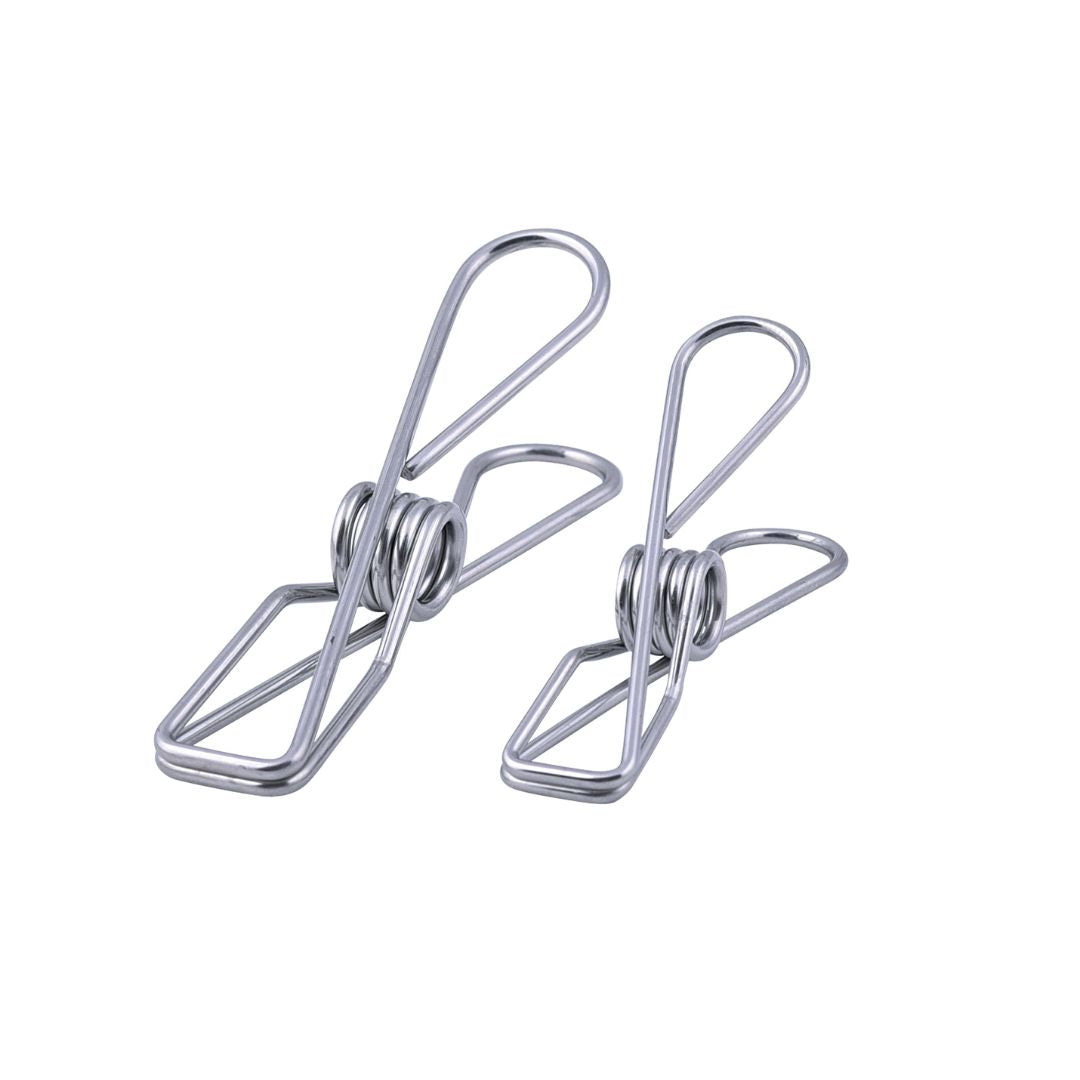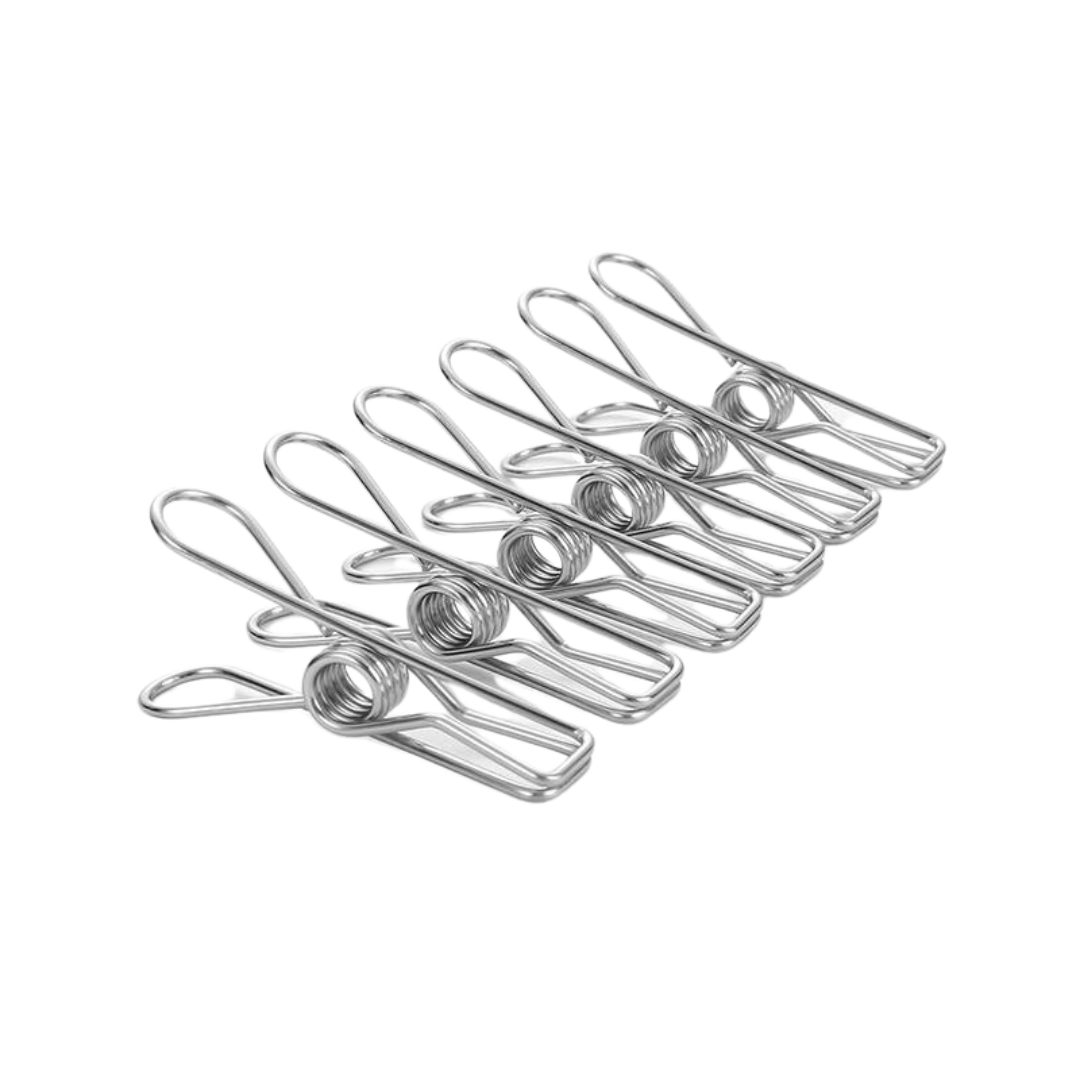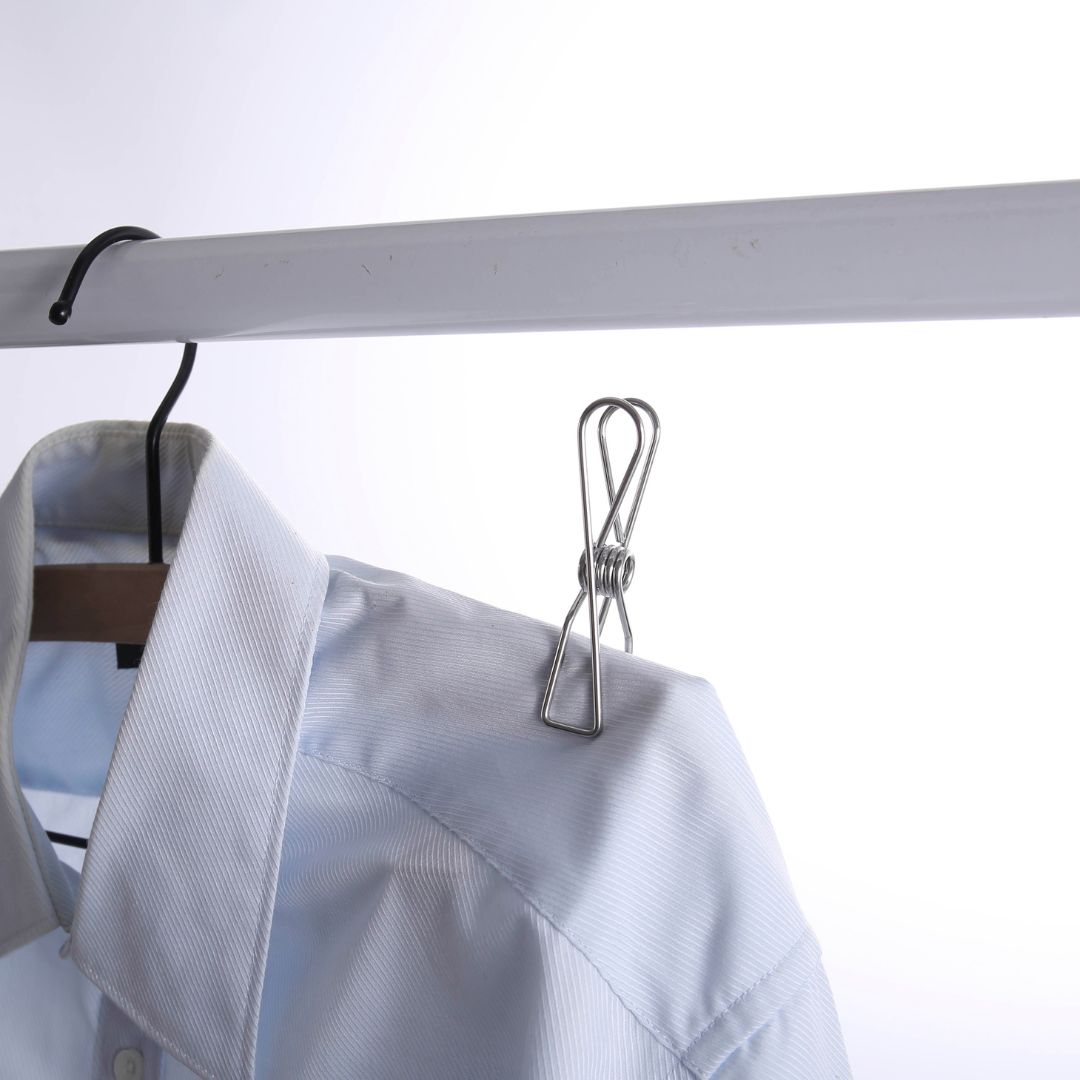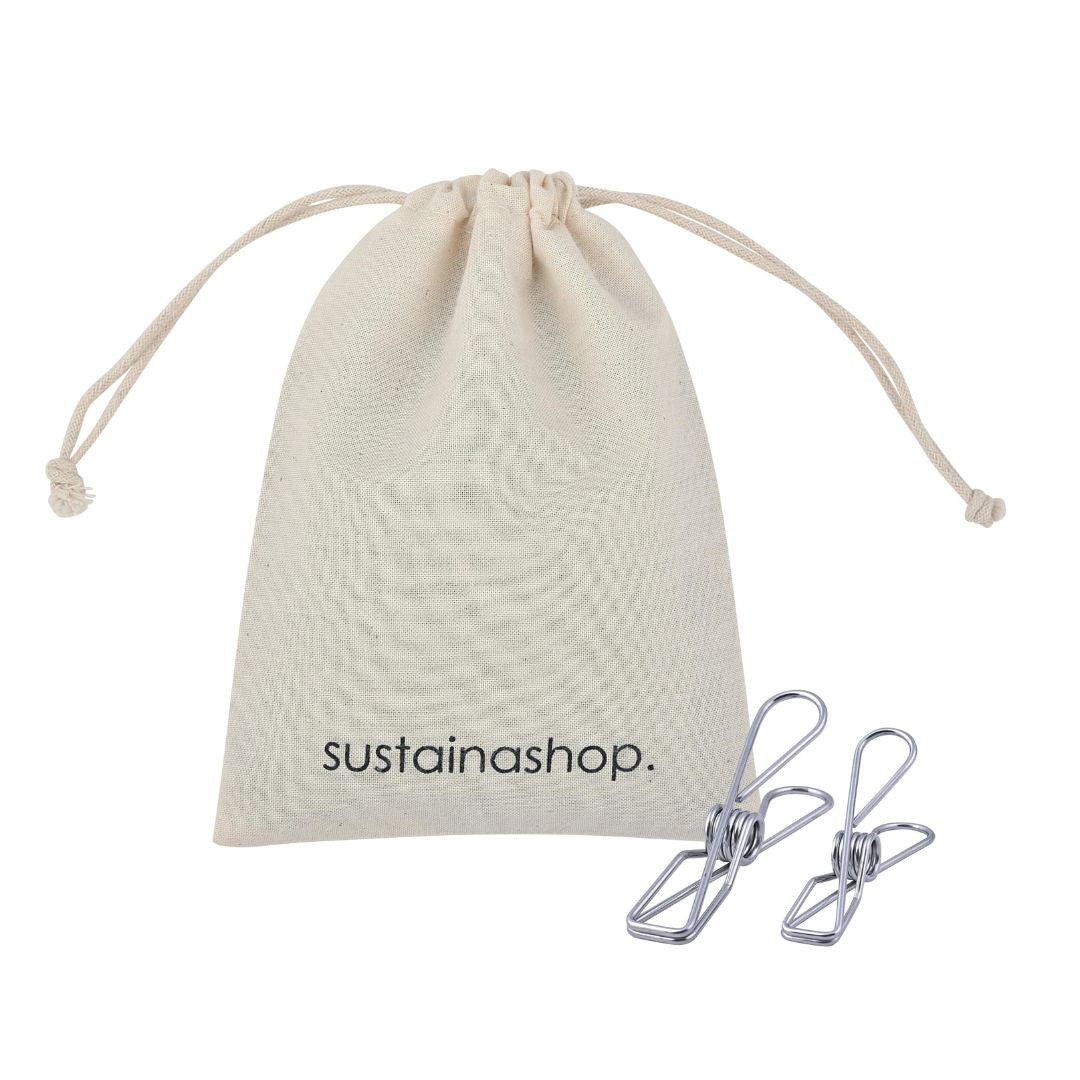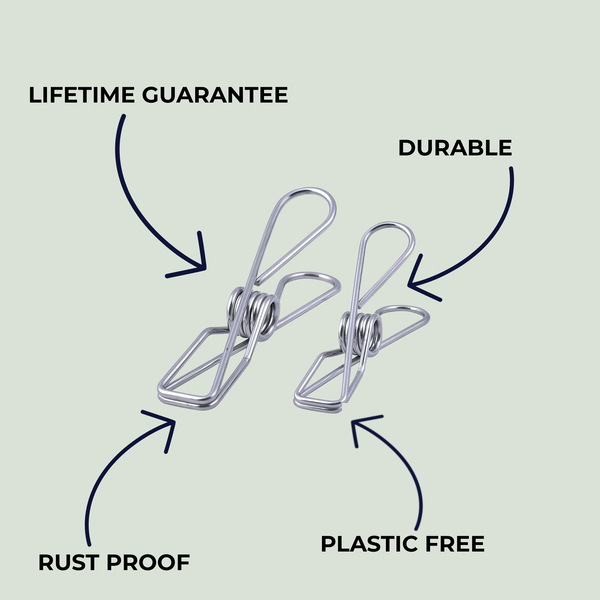 Why switch to Stainless Steel Pegs?
SS Pegs are a perfect transition from harmful plastic to an eco-friendly solution.

316 marine-grade Stainless Steel Pegs ✔
Plastic-free ✔
Durable ✔
100% rust and corrosion-proof ✔
Heat-repelling ✔
Suitable for outdoor and indoor use ✔
Strong grip strength ✔

The planet will thank you for it.