Regular price
$84.95 AUD
sale price
$59.45 AUD
Unit price
per
sale
Sold out
Sustainashop's natural bottle cleaning brush is a great eco-friendly alternative to toxic plastic brushes. The problem with common plastic brushes is their contribution to landfills across Australia. Once they are disposed of, they never actually disappear; they simply break down into tiny bits. In addition to this, plastic bristles also often fall into the sink, infiltrating waterways, and eventually adding to the increasing problem of microplastics in our oceans.
Our natural bamboo brushes combat this issue. They are manufactured with 100% natural bristles derived from materials like bamboo, coconut fibers, and sisal, all with comfortable and sustainable bamboo handles. Using Natural Brushes is a great way to ensure that you and your family are safe from the harmful effects of plastics. When it comes to daily use products in your house, you need to make sure that you are using safe products and aren't damaging the planet.
See also our natural brush set, it has a natural dish brush, a bamboo pot scrubbing brush, natural oval scrubbing brush, bamboo vegetable cleaning brush and natural bottle cleaning brush. These brushes are perfect for various cleaning tasks and they are an excellent addition to your kitchen, bathroom & laundry and are also a great gift item. The handles are perfectly well-rounded and well finished making them comfortable for daily use.
Includes

80 x Regular pegs (5.8cm long x 1.7mm wire)
20 x Large pegs (7.6cm long x 2mm wire)
2 x Cotton carry bag
Features

316 marine grade stainless steel
100% corrosion & rust proof
Plastic-free
Heat-repelling
Durable
Strong grip strength
Suitable for indoor & outdoor use
Benefits

Reduce your impact on the planet ✔
Never deal with broken or brittle pegs ever again ✔
Carbon-neutral shipping using 100% plastic-free satchels ✔
Share
View full details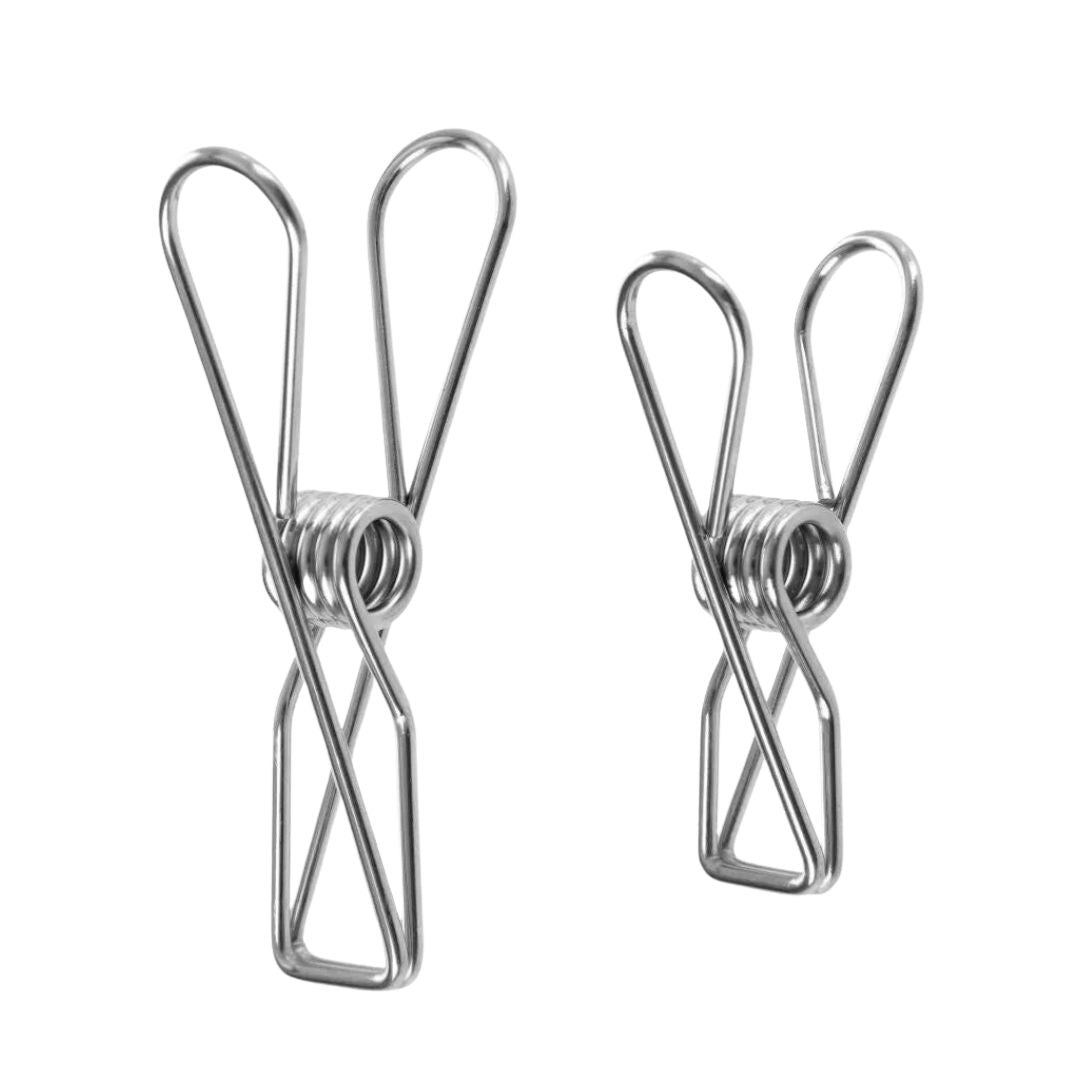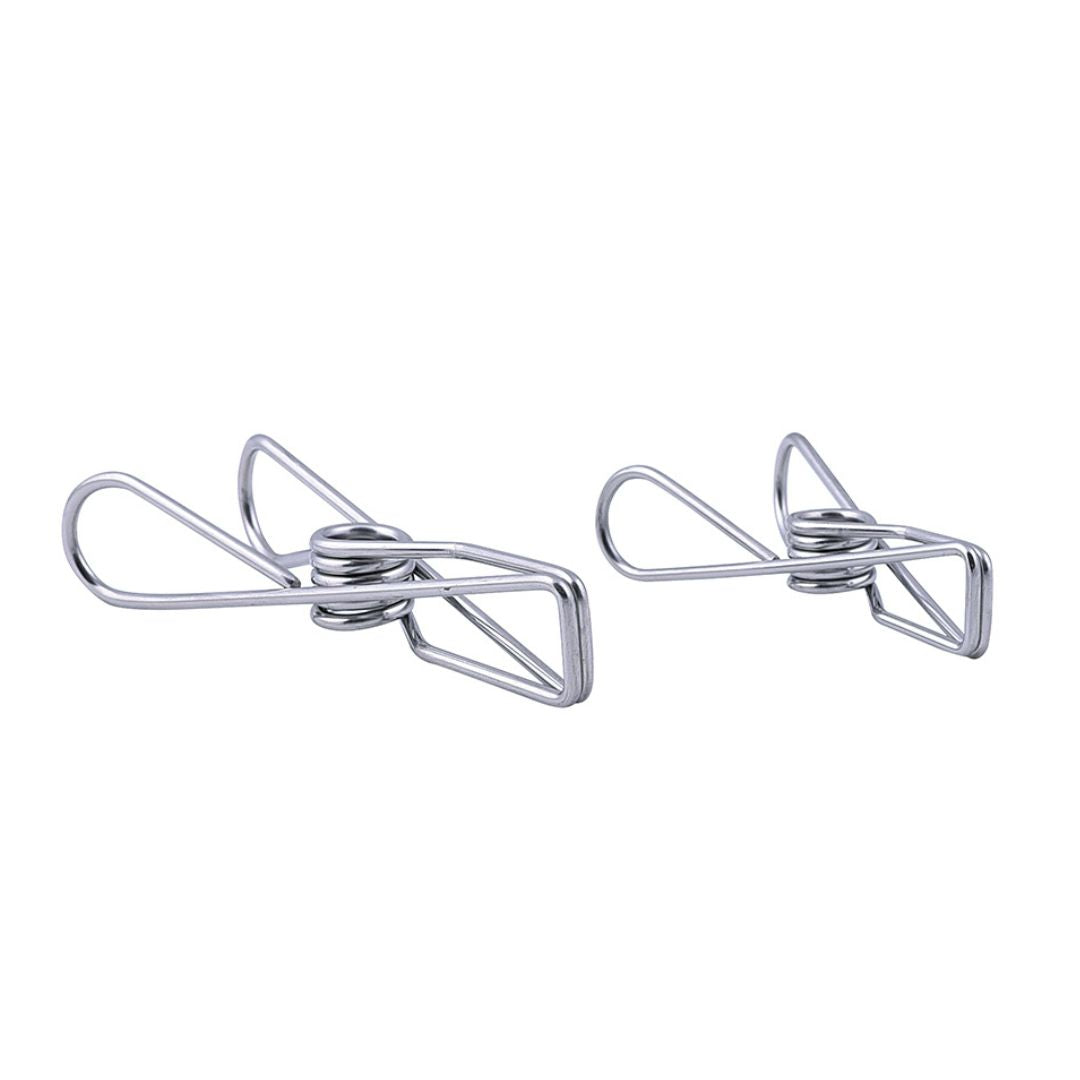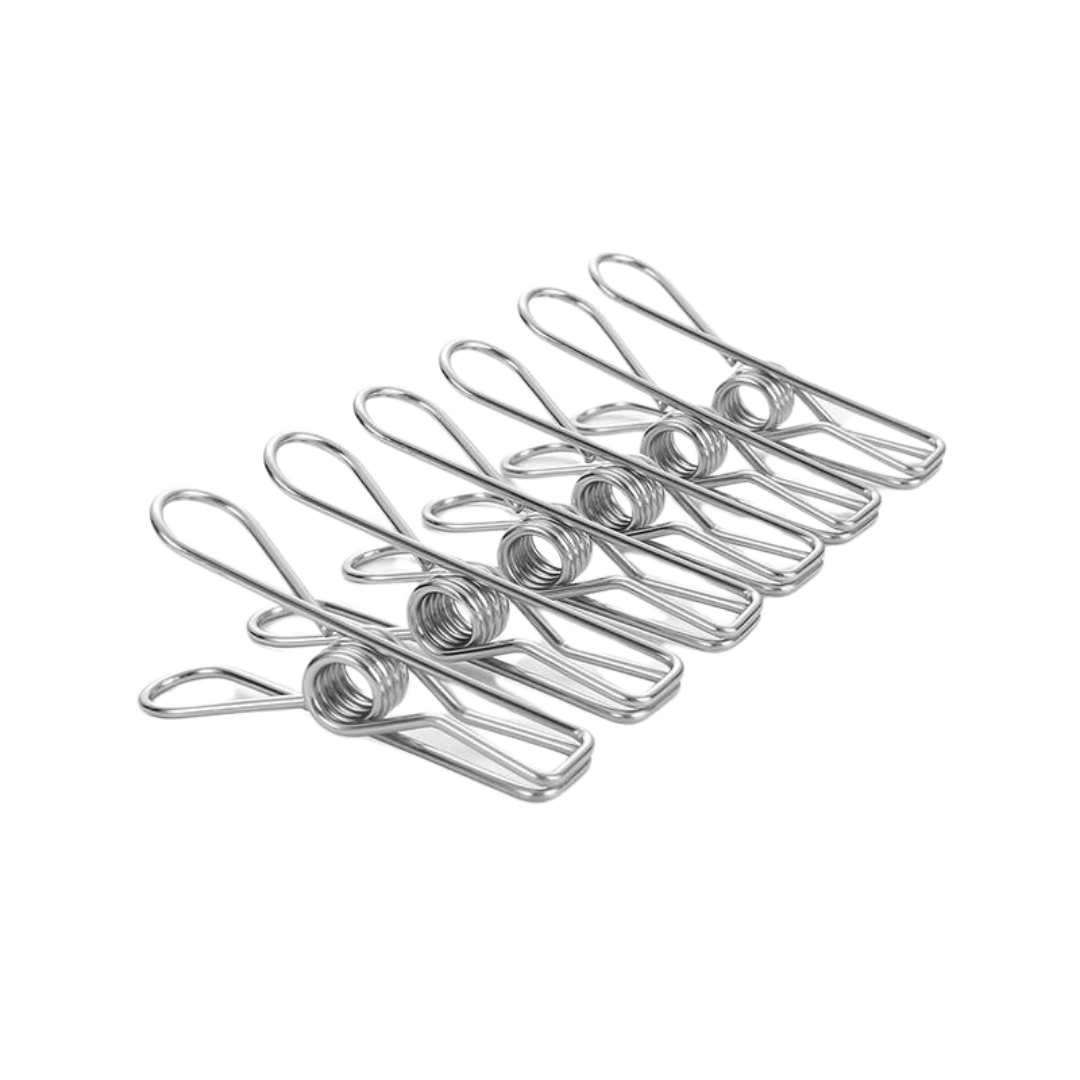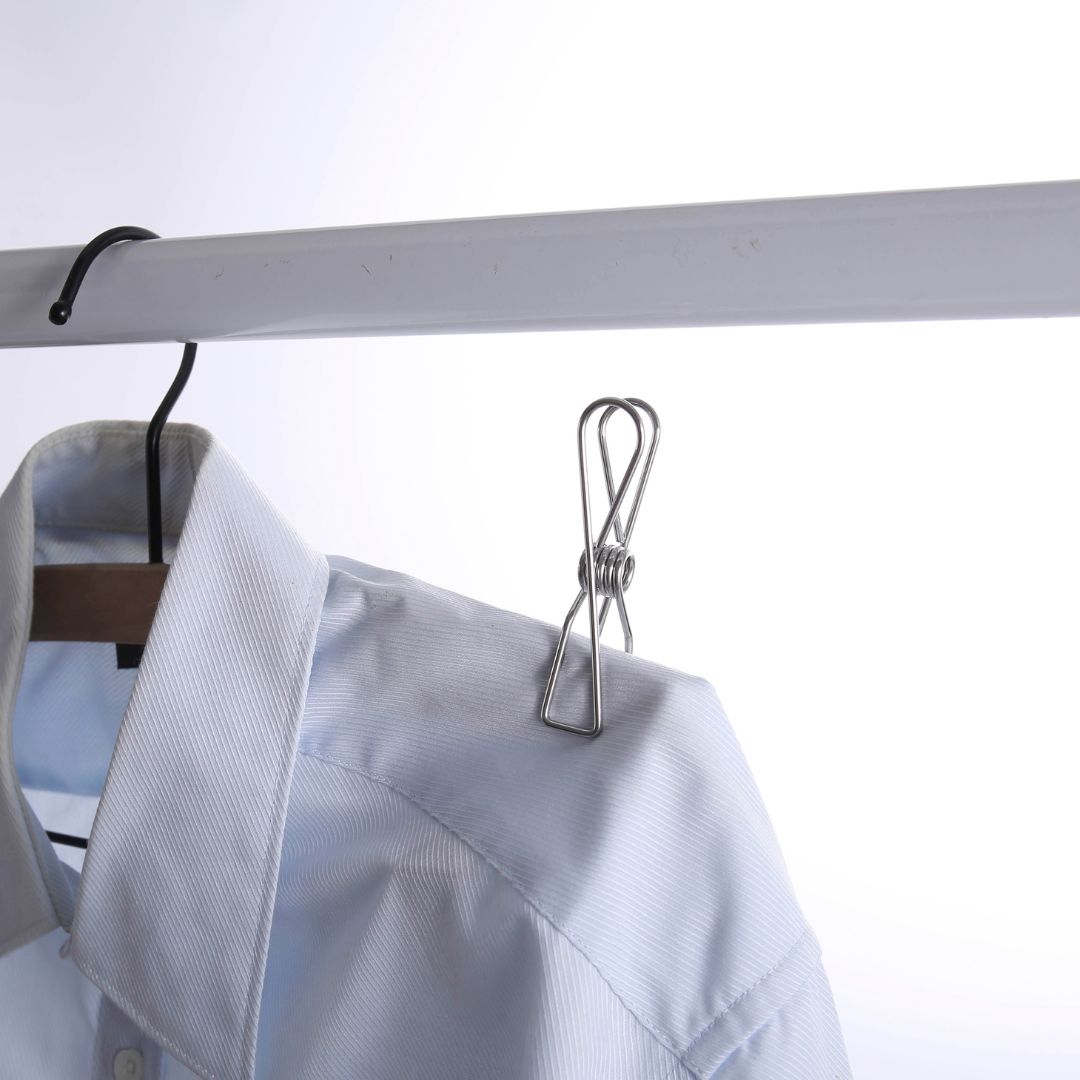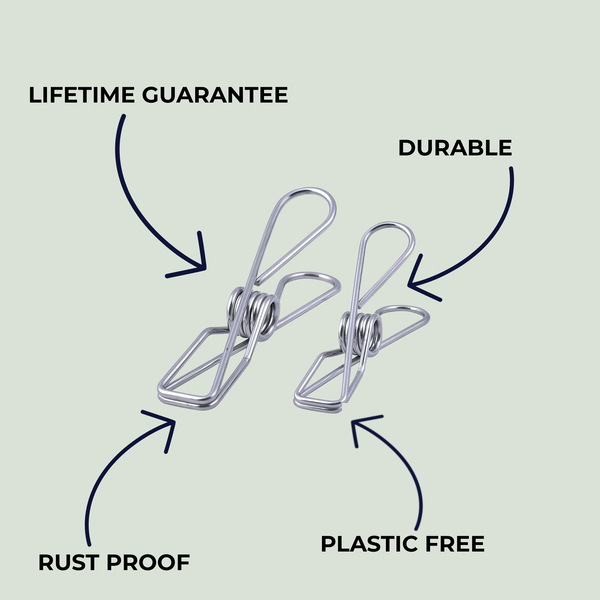 Why switch to Stainless Steel Pegs?
SS Pegs are a perfect transition from harmful plastic to an eco-friendly solution.

316 marine-grade Stainless Steel Pegs ✔
Plastic-free ✔
Durable ✔
100% rust and corrosion-proof ✔
Heat-repelling ✔
Suitable for outdoor and indoor use ✔
Strong grip strength ✔

The planet will thank you for it.