Regular price
$4.95 AUD
sale price
$3.45 AUD
Unit price
per
sale
Sold out
Our high-quality stainless steel straw is the ideal eco-friendly replacement for conventional single-use plastic straws. It is durable, rustproof, and easy to clean and carry around, so you'll only ever require one more straw.
Plastic is an eco-hazard; and at one point, approximately 10 million straws were consumed daily in Australia alone. Thanks to the introduction of regulatory laws to prevent single-use plastic straws back in September 2021, there was a need to look for environmentally friendly alternatives, so with this in mind, we launched this range of durable stainless steel straws.
This long straw is perfect for drinking out of tall glasses and bottles. It is a sustainable alternative to their plastic counterparts, and we are doing our bit for the environment by helping to eliminate single-use plastics from defiling the environment.
Also available as a Travel Pack, Couples Pack or Family Pack.
Sustainashop's long stainless steel straw is the ultimate value, as it will last for years. You can use the straw-cleaning brush to clean its internal surface and use the cotton bag to store it and carry it around. Buy more than one so all your family members can use this sturdy, convenient, eco-friendly stainless steel straw for drinking hot and cold beverages.
Includes

1 x Long steel straw 215 x 6mm
1 x Straw cleaner
1 x Cotton carry bag
Features

Food grade 304 stainless steel 100% corrosion & rust proof Plastic-free Cold-retaining Durable Suitable for travel
Benefits

Environmentally friendly ✔
Reduce your carbon footprint ✔
Helps to reduce plastic waste ✔
Only ever use one more straw ✔
No worries about a "plasticky" or papery artificial taste which is a common problem with plastic or papers straws ✔
Easy to clean with the brush provided ✔
Hygienic ✔
Carbon-neutral shipping using 100% plastic-free satchels ✔
Share
View full details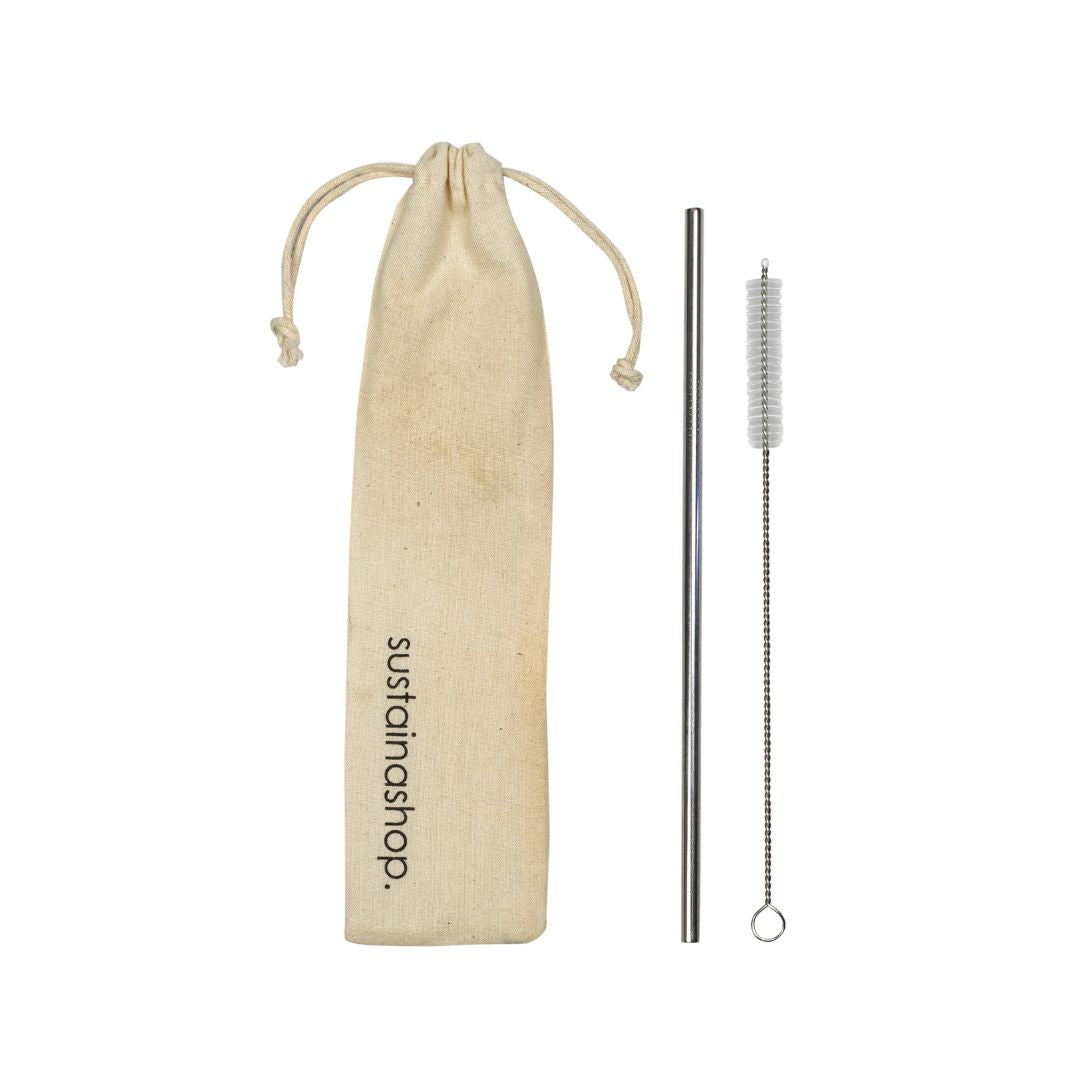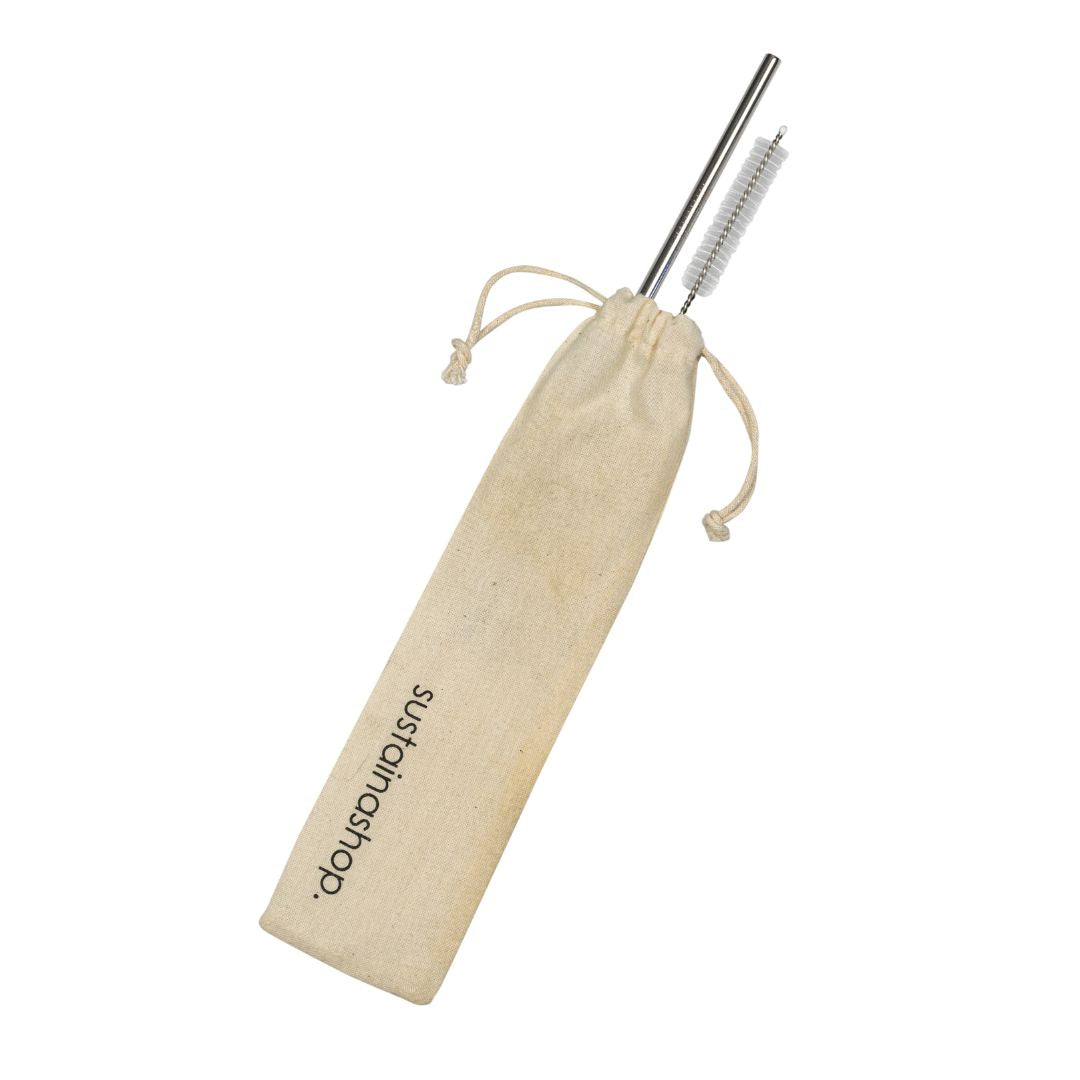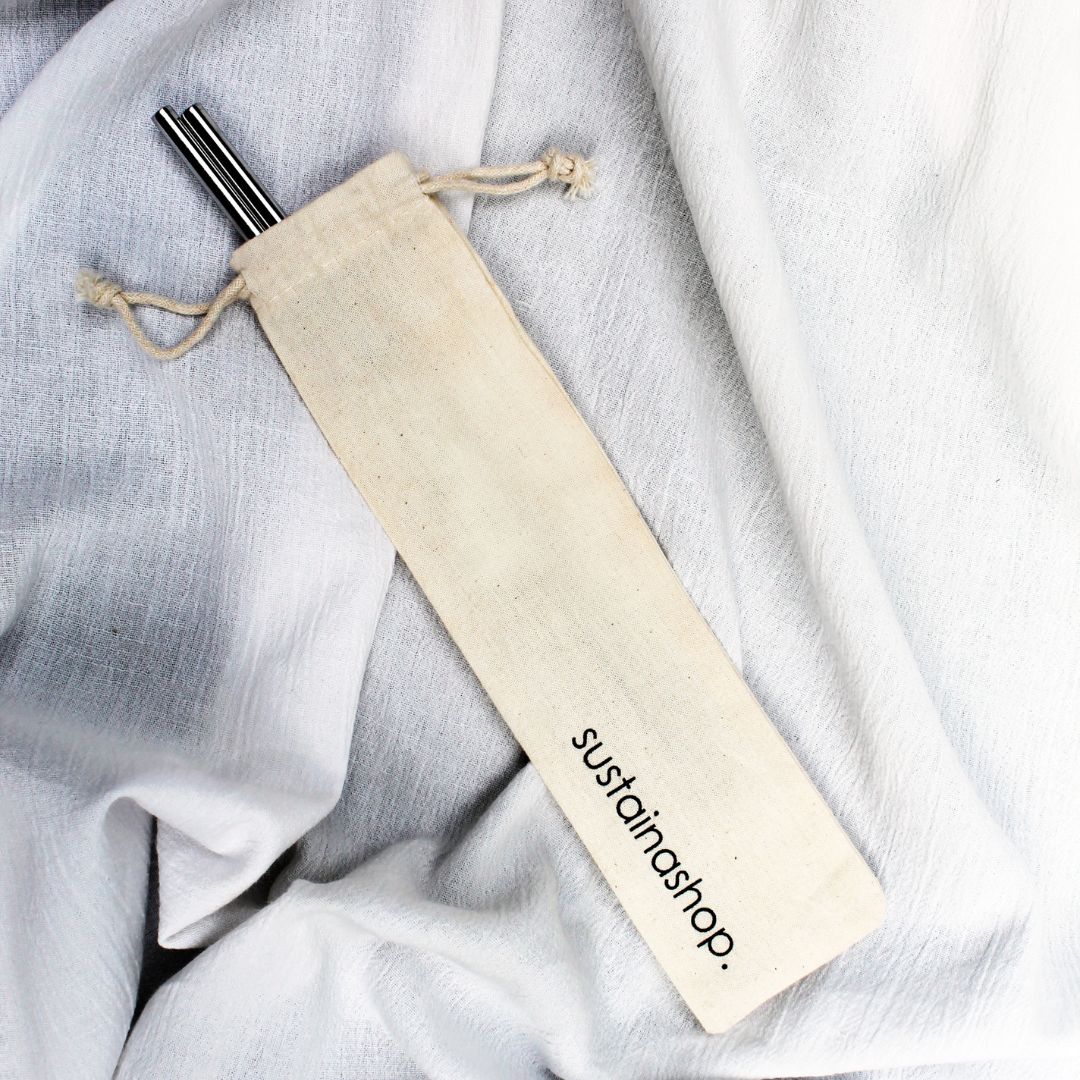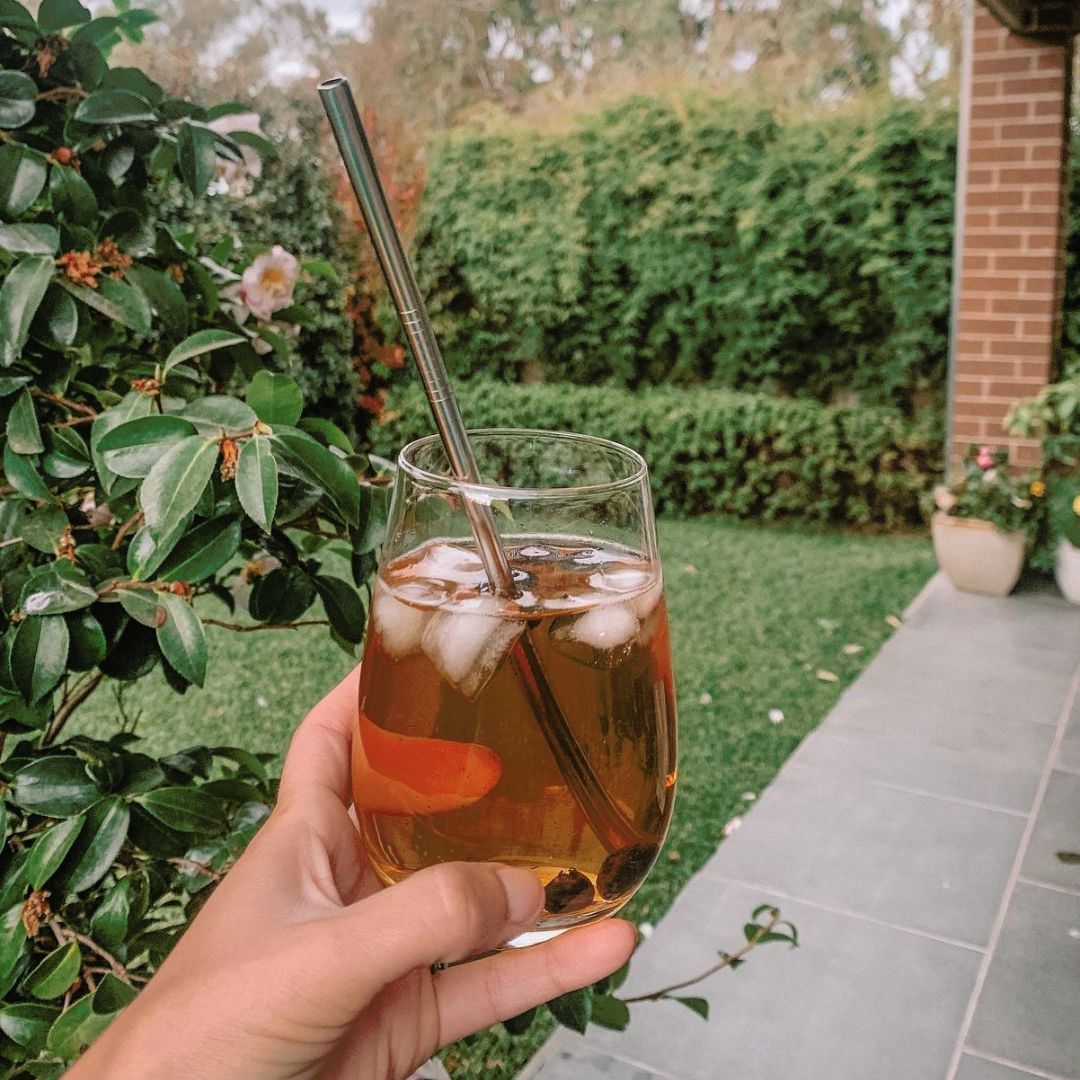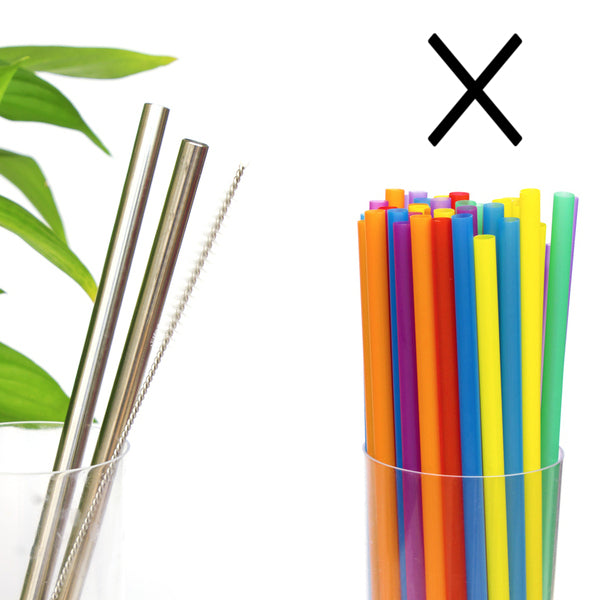 Why switch to Stainless Steel Straws?
SS Straws are an eco-friendly replacement for traditional single-use plastic straws.

Food grade 304 stainless steel ✔
100% Corrosion & rust proof ✔
Plastic-free ✔
Do not lose their shape in a beverage ✔
Reuse for as long as you like ✔
Cold-retaining ✔
Highly durable ✔
Suitable for travel ✔


The planet will thank you for it.